Rand Paul Joins "Skewed Polls" Bandwagon, But Says Romney Needs Strong Debate Performances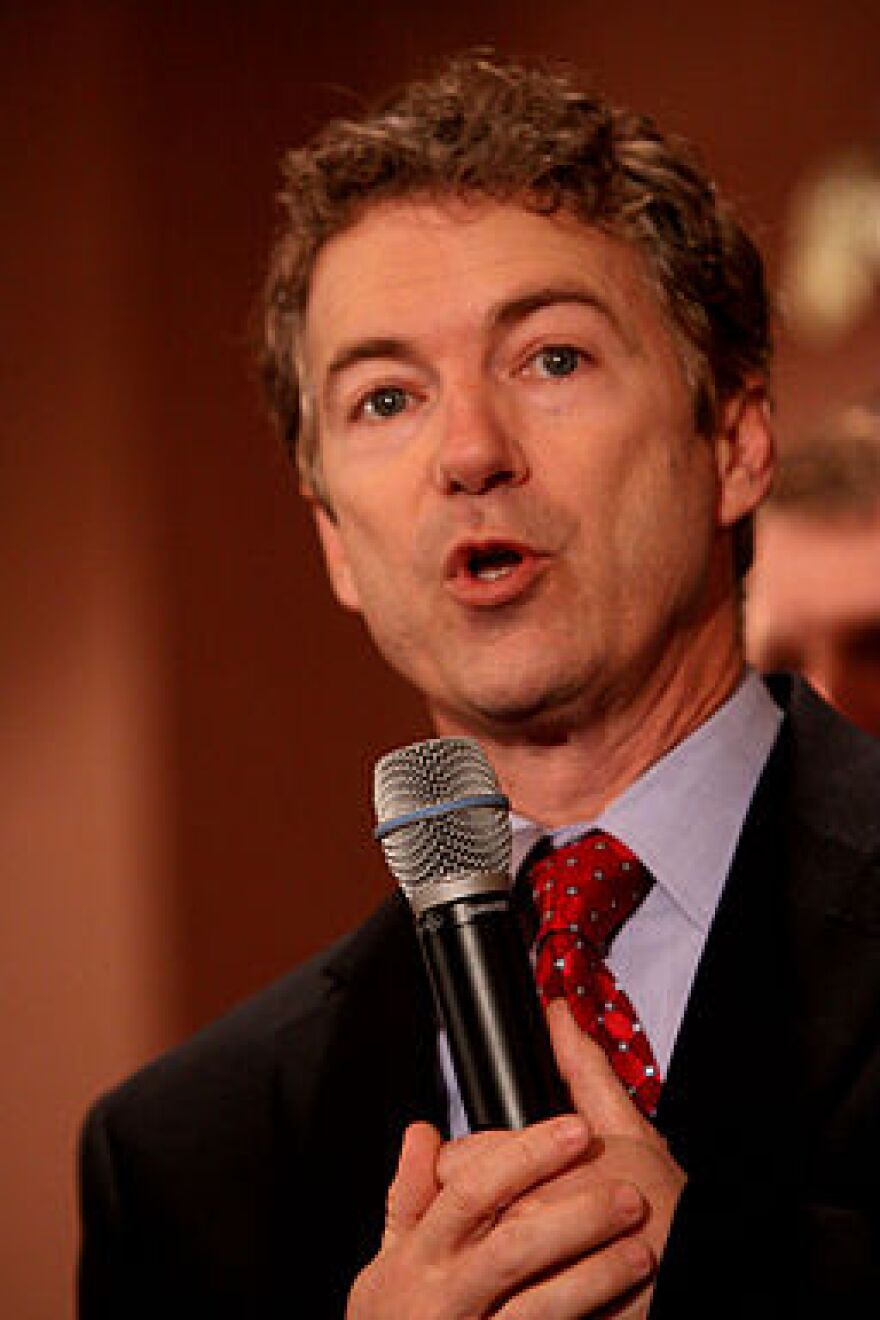 Senator Rand Paul has joined many of his fellow Republicans in doubting the accuracy of polls in this year'?s presidential race.
In recent weeks, President Barack Obama has seen his lead widen significantly in two battleground states that border Kentucky: Ohio and Virginia. Obama's lead is also widening in national polls and in other battleground states.
In response, Republicans have dismissed the polls, saying they aren'?t accurately reflecting changes in the country'?s voting blocs since 2008.
?Most of the polls are polling from 2008 data, not from 2010 data; I was part of the 2010 election. I still think it'?s better than it seems according to the polls,? Paul says.
Others have accused the media of skewing polls purposely in Obama's favor. Paul pointed toward Ohio, where the president's lead has been anywhere from 4 points to 10 points. In 2010, the state elected a Republican governor, senator and the GOP took control of both state legislative chambers. Paul says he believes the type of voter base that heavily elected Republicans is still in Ohio.
While the polling conversation continues, tonight also marks the first debate for the presidential candidates. And while Paul says he still thinks the race is close, he believes Mitt Romney will need a strong performance tonight.
"I think a lot of people haven'?t made their mind up watch those debates. And I think if he does well in the debates I think he has a good chance. But by no means do I think it?'s over. I think the election is still too close to call,? Paul says.
The debates start tonight and will continue over the next month, including next week?'s vice presidential debate in Danville.