Rand Paul Says Republicans Could Gain Ky. House Majority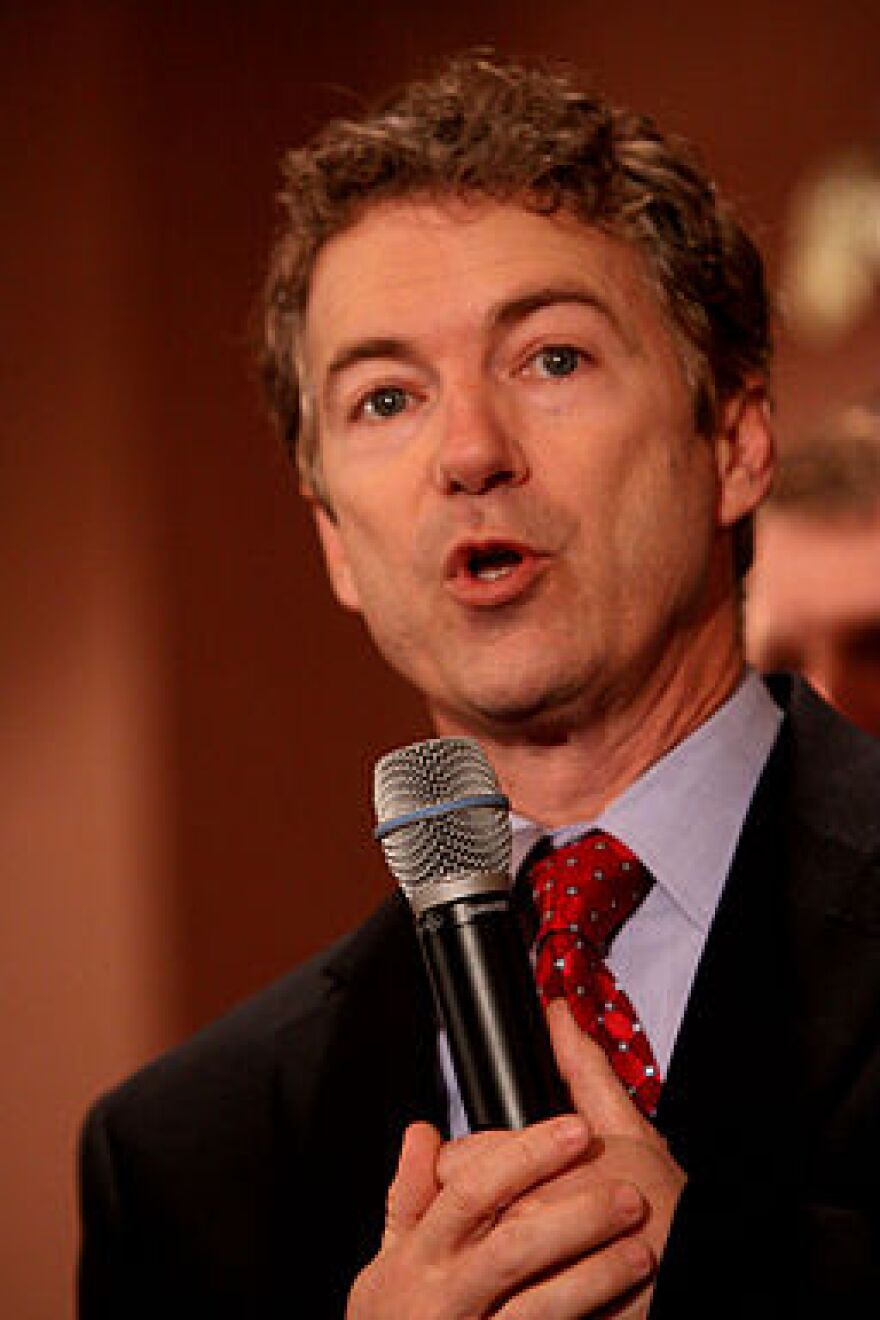 Kentucky U. S. Senator Rand Paul showed support for Kentucky House of Representative candidates today at the McCracken County Republican Headquarters in Paducah. During a small, early-morning gathering for local residents, headquarters officials introduced Richard Heath and Jason Crockett, who are running for the 2nd and 3rd district seats, respectively.
Paul spoke after the candidates, voicing his support for them and for the party, emphasizing the importance of a Republican majority in the state house. He said he believed a Republican majority would improve economic development and bring major employers to Kentucky. Although, he admitted that could be tough.
"It would be extraordinary. You know, we have to take 10 seats. That might be the biggest victory we've had in a long time, but the top of the Democratic ticket's not very popular in Kentucky right now," Paul said.
Heath and Crockett are among candidates hoping to help take 10 house seats and gain a republican majority.
Paul also spoke against extensive welfare programs during an early-morning gathering today at Paducah's Republican Headquarters.
"You'll never get up into the middle class taking stuff," he said. "You know, if the government's there, it should be there for short periods of time to help people, but it shouldn't be there for taking welfare year after year, and really, it's a disservice to those people."
For roughly half an hour, the Senator spoke about various political topics and responded to questions from the audience. His views also included support for auditing the Federal Reserve and opposition to increased regulations for industries such as coal manufacturers and power plants.