[Audio] Author and Photographer Elli Morris Talks About 100-Year Family Ice Business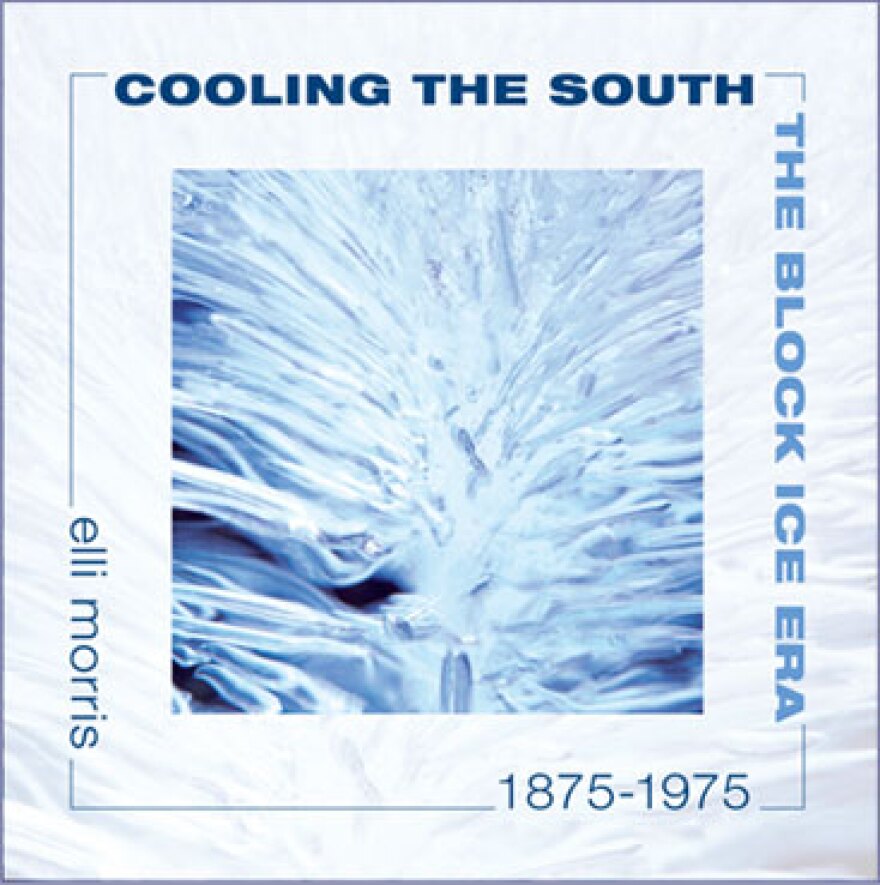 Moving back to Mississippi from New Orleans, Elli Morris was searching for a warehouse home to suit her artistic personality. With none available, her uncle offered her a temporary home in the building he used as an office, their family's old ice plant. The plant sparked Elli's infatuation with her ice history and is the epicenter of her new book Cooling the South: The Block Ice Era. She speaks with Kate on Sounds Good about the her family's involvement in the ice business and the transformation cheap, manufactured ice brought about.
At night, when her uncle would leave his office in the ice plant, Elli would roll out her sleeping pad and explore the warehouse.
"As a photographer, I had taken photographs of the big pieces of machinery for years," Elli said. "But that was the first time I started seeing all the other items that were there and seeing a good concept of a story and that there was so much more to the ice business than the machinery I had photographed."
Once the machinery became affordable and available, Elli's great-grandfather left his career delivering natural ice for a career in making and selling his own ice. He started the second ice plant in Mississippi in 1872, with one employee and one mule. Her grandfather followed suit as did her uncle.
The business thrived until it closed in 1988, seeing a world of transformation during its years of operation.
So many businesses didn't exist in the South until the manufacturing of ice. Bakeries couldn't stay open in the summer months because there was no way to control the temperature of the yeast. Concrete couldn't be created in the summer due to high temperatures rendering it brittle. Florists were limited in their selections. Meat couldn't be efficiently produced or shipped out. All of this changed with rise of ice.
In the early 1940's, much of the produce was being shipped by train over ice, so ice plants were usually positioned along the tracks. When trains gave way to trucks as the main bulk transportation vehicle, most ice plants closed their doors forever.
"Unfortunately, it's just not a part of our culture that has really got any recognition for the impact it had," Elli said. "In 1920 the industry added close to $1 billion a year to the wealth of the United States, and it ranked ninth in the amount of investment among American commercial enterprises. At one point there were six thousand ice plants in the United States. There was the steel industry, the car industry and ice."