Senator Rand Paul Says Entitlements, Not Taxes, Are Key to Balancing Budget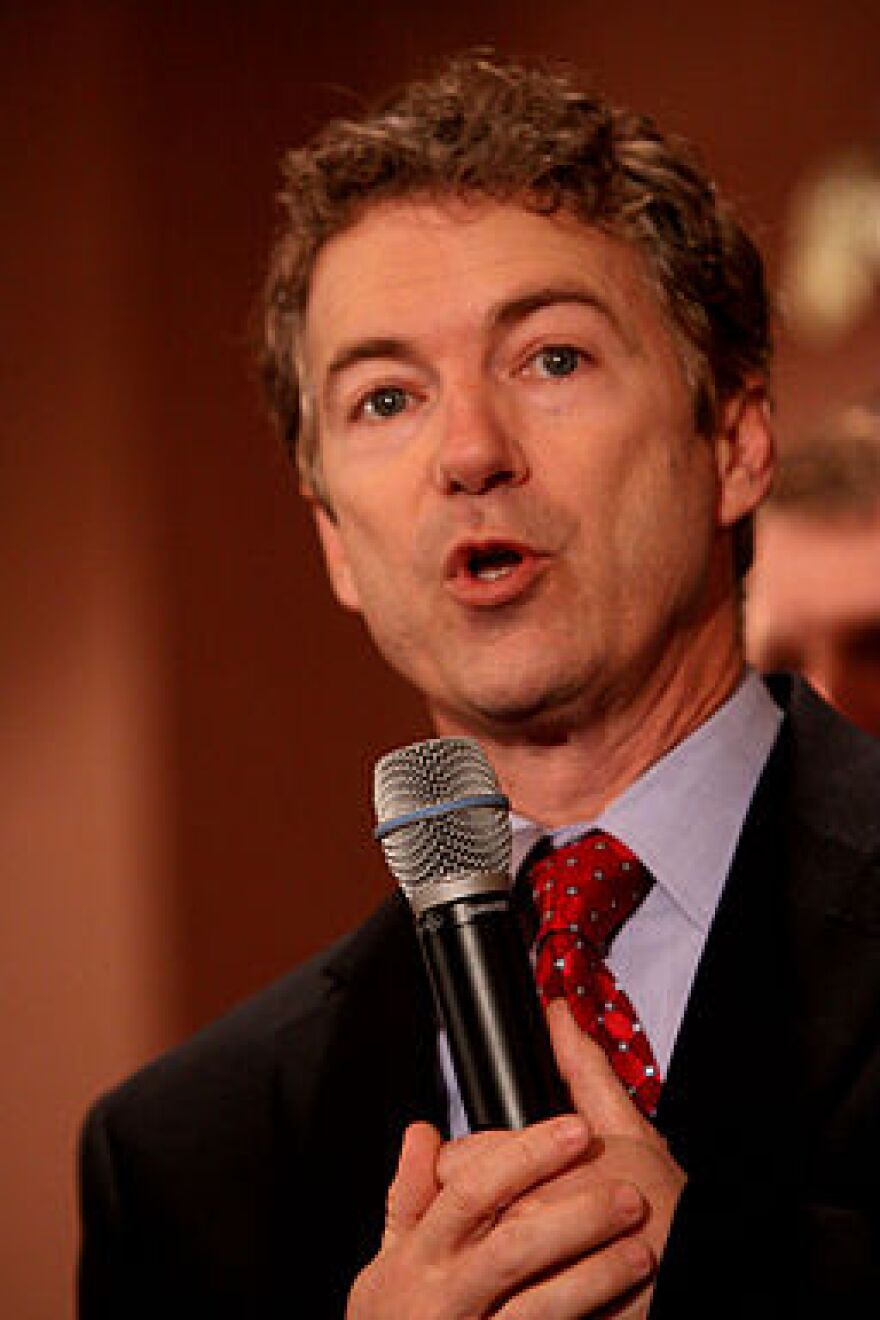 U.S. Senator Rand Paul says he agrees with President Barack Obama's main point that all Americans must work together to turn around the economy and reduce debt. But speaking to a Rotary club in Horse Cave Monday, Paul said he doesn't agree with the approach the president wants to take: increasing taxes on the wealthy.
"It isn't about us vs. them. It's not you vs. me. It's not someone at your table who makes more money than you," he said. "We're all in this together. The president is right in that sense. But what you have to understand that there are two pies. There's the private sector pie and the government pie."
Paul pointed out that entitlement programs, such as Medicare and Social Security, are a gigantic part of the budget, and addressing issues with those programs is the better way to fix the debt.