Murray Artisans Commissioned To Build Willow Sculpture At International Horse Museum
A willow sculpture at the International Museum of the Horse in Lexington will be designed and installed by the co-owners of Murray's Walk The Willow artisan shop.
The museum Board of Directors unanimously voted to commission Justin Roberts and Shannon Davis-Roberts to construct the piece. The sculpture is called "The Sound and the Forb." Willow sculptures are made using branches from willow trees. Davis-Roberts said she hopes the project will help visitors better understand the connections between humans and nature.
"The point of it is to draw attention to the mutualism that society, humankind, and the horse hold for each other," said Davis-Roberts.
Davis-Roberts said The Iron Hammer, a Murray metal working shop, will design the frame for the sculpture. The weaving process will happen over the next two months. The installation will take place in April. Davis-Roberts said Walk The Willow will bring in other Kentucky artists in observation of the installation.
"We're going to be hosting an event that includes poets and musicians, rural and urban," she said. "We're really big on inclusiveness."
She said they have reached out to potential guests including author Ron Whitehead and poet Hannah Drake. In addition to Kentucky artists, museum volunteers will assist in the installation by creating a landscape design to complement the sculpture. Davis-Roberts said she expects over 300,000 patrons to view the structure.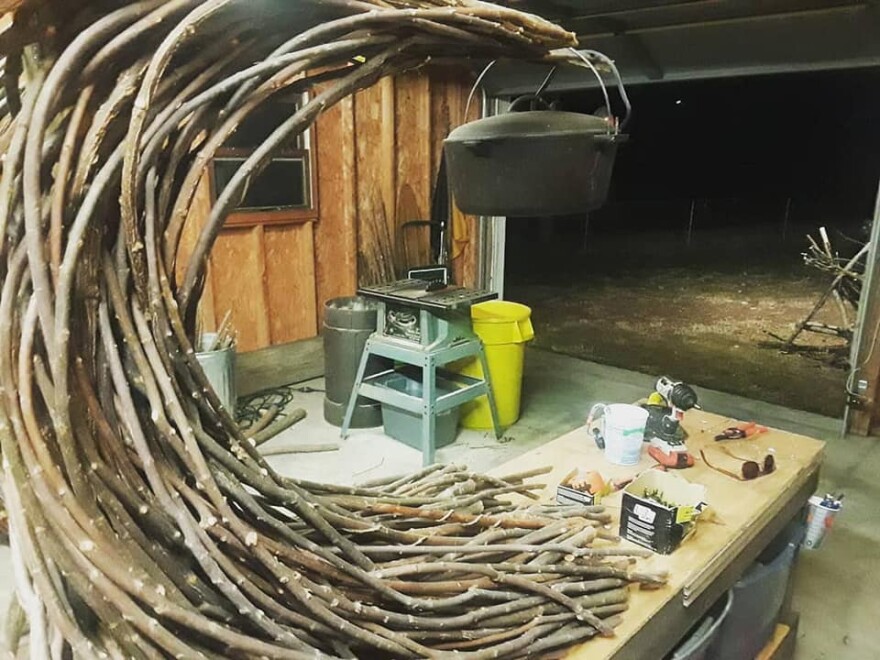 Davis-Roberts is also a candidate for the fifth district state House seat in Calloway and Trigg counties. She said she hopes she hopes to increase economic activity in Kentucky by promoting arts and culture projects that draw people into the commonwealth.