Study: TVA's coal pollution causes 241 premature deaths each year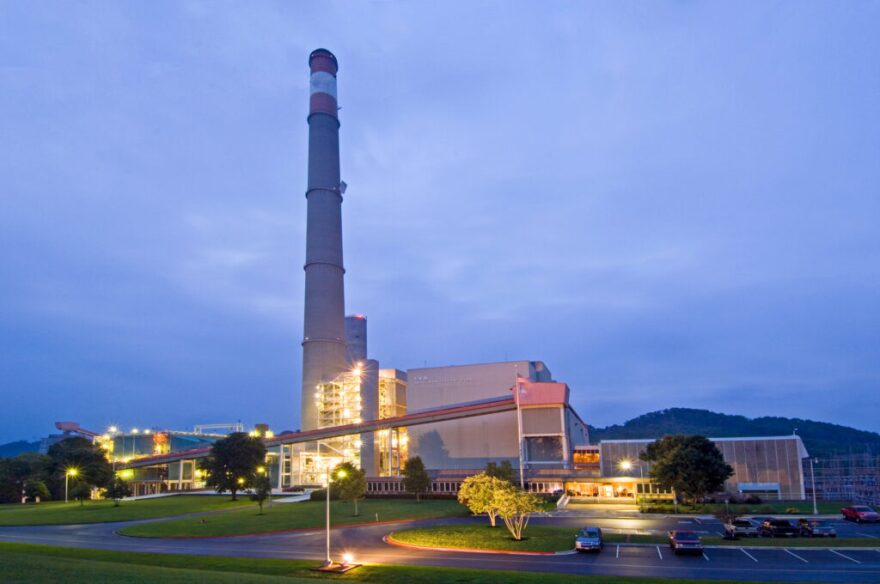 The Tennessee Valley Authority has five coal plants in operation today. One plant is closing this year.
Those four remaining coal plants could cause more than 2,000 premature deaths in the next decade, according to a new report from the Sierra Club.
The report also found the federal utility has the largest mortality rate from coal burning of any parent company in the nation. TVA currently causes 241 premature deaths per year due to its contributions to soot pollution, also called fine particulate matter.
"As a federal utility, TVA should be leading the way toward renewable energy, not in deaths caused by coal pollution as it currently is," Amy Kelly, of the Sierra Club's Beyond Coal Campaign, said in a statement.
TVA says that its coal plants have emissions control technology designed to reduce particulate matter, and it meets all federal and state requirements for air emissions.
"TVA was not asked to provide data nor asked to review for accuracy the claims made in the report before it was published," TVA's Scott Brooks said in a statement.
TVA's Cumberland and Gallatin coal plants are the closest plants to Nashville, with Gallatin situated only about 30 miles east.
Nashville does not include either coal plant as a source of particulate matter pollution, but soot can travel hundreds or thousands of miles, according to the Environmental Protection Agency, as some particles can remain in the atmosphere for days to weeks. This is especially dangerous in the summer months in the eastern half of the US.
Air pollution dispersion largely depends on the prevailing wind patterns. The report says that TVA's coal plants, which also include the Shawnee and Kingston facilities, affect counties in the Midwest and even the Great Lakes region.
TVA is expected to retire all of its coal plants by 2033, though TVA says its currently evaluating its plans to retire its coal plants by 2035. TVA will first retire the Cumberland Fossil Plant by 2028 and replace it with a gas plant. Under this timeline, TVA's four plants could cause an additional 2,176 premature deaths if they continue to emit at 2019 levels. The Shawnee plant alone is estimated to cause 154 deaths per year, according to the report.
Long-term outdoor exposure to fine particulate matter is the largest environmental risk to human health, with about 4 million attributable deaths globally each year and upwards of 300,000 deaths in the US.
The technical term for this type of air pollution is called PM2.5, because the particle size is less than 2.5 microns, or about a thirtieth of a human hair. It harms human lungs and hearts – and is increasingly being connected to brain damage.
The main contributor to fine particulate matter is fossil fuel combustion.
In Nashville, the biggest sources of PM2.5 come from scattered fossil fuel burning: natural gas, also called methane gas, in homes and buildings, followed by oil in cars and trucks.
The latest data from the city is that gas in buildings caused about 1,444 tons of PM2.5 per year, and vehicles added 566 tons. The latest annual state data on TVA estimated about 4,100 tons at the Cumberland Fossil Plant and not quite 3,000 tons at the Gallatin site.