West Kentucky March For Our Lives Continues Despite Calls For Bad Weather
Despite a call for thunderstorms and rain Saturday the west Kentucky March For Our Lives event plans to run as scheduled.
Organizer Heather Adams said she expects the event to bring out close to 600 people.
At a sign making event earlier this week, her son, 15-year-old Marshall County High School student Seth Adams said he's felt pushback from people for participating in the march stating a protest won't do any good. Adams said he disagrees.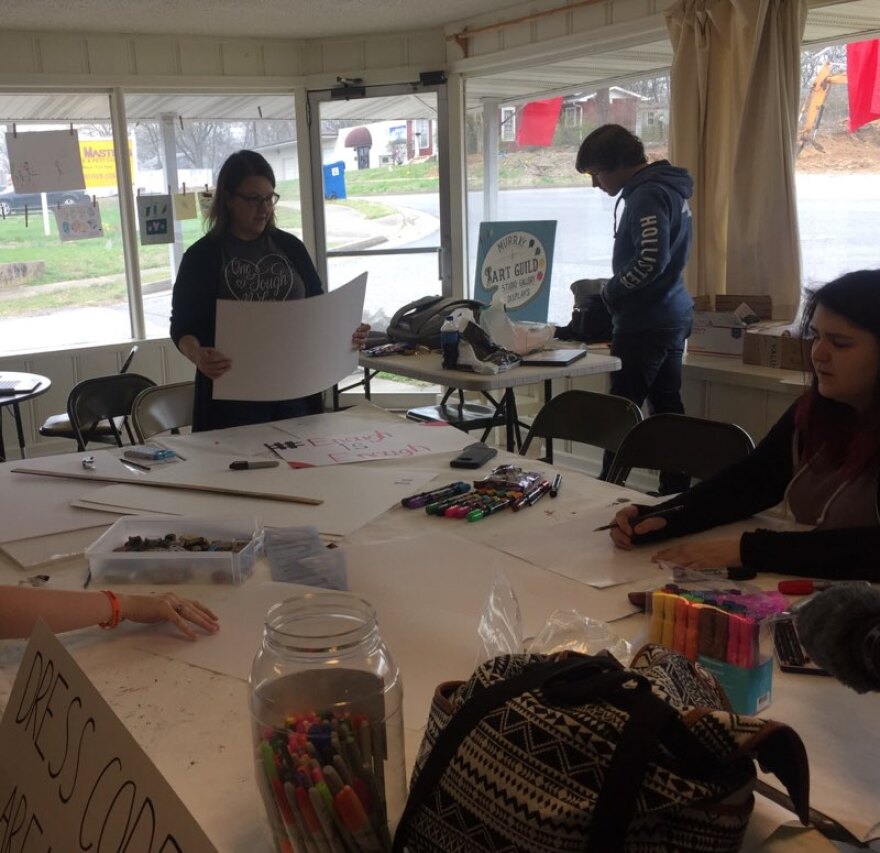 "I just hope to make enough noise to make our voice heard. So people know what kind of message we're trying to put out and what we want. If even one or two people start listening and
acting in accordance to what we want...that will be a victory." said Adams.
Heather Adams said event will be a rally rather than an actual march.
It will be held in Memorial Park Amphitheater in Calvert City at 1 o'clock Saturday.
Memorial Park in Calvert City does not have a street address. Adams said if anyone plans to use GPS to get there, they will have to type in the location of the Calvert City Food Giant, which is located two blocks up from the park.
Lake News Editor Lloyd Ford, 6th District Representative Will Coursey, Vanderbilt Medical Center physician Dr. Sterling Haring and local musician Alonzo Pennington will be speaking at the event.

The rally is in solidarity with the national March For Our Lives event in Washington, D.C. There have been two school shootings in west Kentucky that have taken the lives of 5 students and injured more than 20 others.